Thermolite is proud to announce we have partnered with AEC Daily to provide free AIA-accredited continuing education courses. AEC Daily is the largest provider of free online continuing education to construction professionals, and gives access to quick and easy ways for busy professionals to maintain their required amount of continuing education credits.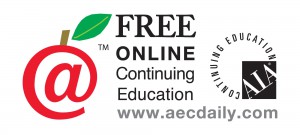 Earn credits while learning about what Thermolite does and the engineering behind our products with our convenient one hour online courses. Construction professionals can receive 1 course hour or credit with Thermolite's first free course: Performance Attributes of Secondary Window Systems.
What are the benefits of utilizing the free online continuing education courses from AEC Daily?
• Convenience – the course is a downloadable slide show accessible online through computer, tablet, or mobile device
• Time – only requires passing a 10 question exam at the end to receive credit
• Free – no cost to download and/or receive credit
• Acceptance – provides AIA and state credit, qualifies for HSW, and a variety of other organization credentials. View a complete list of organizations that accept Thermolite's continuing education course for credit.
Ready to get started taking Thermolite's free course: Performance Attributes of Secondary Window Systems?
• Simply go to AEC Daily
• Login or create a free account
• Download Thermolite's course
Thermolite is a leading provider of innovative secondary interior window systems, and we are also committed to offering educational resources for architectural, engineering, and design professionals. We are also partnered with Arcat, the leading online resource to provide free building product information and specifications. Quickly and easily determine if our products will fit your building product needs with our CAD drawings and Product specifications, which are available directly on Thermolite's Arcat listing to be downloaded and customized for your master specs. Contact us today if you would like to learn more about Thermolite's product offerings or our educational resources for professionals.
Stay up-to-date on Thermolite's latest blog posts: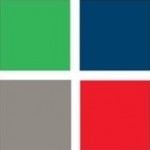 The Thermolite engineering staff is an innovative structural, energy modelling, and implementation team that works to create unique window systems alternatives to traditional replacement windows. Our systems protect against blasts, hurricanes, and sound, while being energy efficient and quick and easy to install. We serve a wide range of industry buildings including government, military, historical, schools and universities, financial, health care, hospitality, and offices. Contact us today to learn how we could update your building's window systems.