Thermolite's secondary interior window system products are currently available through GSA Advantage!, the online shopping and ordering system created by the General Services Administration (GSA). Federal agencies can easily browse GSA-approved source Thermolite's products and services, view GSA-negotiated prices and order directly.
Available products include:
• Interior blast windows (available in 4 psi, 5.2 psi, 6 psi, and 13 psi)
• Interior energy windows (available in fixed and operable)
• And more – view Thermolite's GSA Advantage! information page
The Advantages of GSA Advantage!
There are a variety of benefits for federal agencies to take advantage of GSA's online shopping portal:
• Reduces time to search for and purchase products
• Ensures the lowest price possible is obtained
• Verifies that contractors are GSA-certified
Additional Benefits of Using Thermolite's Products
Thermolite's interior window systems have been found to lower energy costs by at least 20% by improving the thermal performance of existing windows. We also offer security products for blast protection, hurricane protection, sound control, and signal defense – ideal for government building projects. Plus, our patented system doesn't require mechanical fasteners and can be installed quickly during off-hours without altering original fixture, preserving historical integrity.
Learn more about how we work with governmental agencies and how our affordable interior window systems can be a great investment in any retrofit projects – contact Thermolite today.
Stay up-to-date on Thermolite's latest blog posts: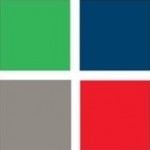 The Thermolite engineering staff is an innovative structural, energy modelling, and implementation team that works to create unique window systems alternatives to traditional replacement windows. Our systems protect against blasts, hurricanes, and sound, while being energy efficient and quick and easy to install. We serve a wide range of industry buildings including government, military, historical, schools and universities, financial, health care, hospitality, and offices. Contact us today to learn how we could update your building's window systems.