Technological advances has increased the level of accessibility not just between personal interactions, but to information as well. Wireless communication systems like cell phones and Wi-Fi are essential to running operations, but they have an unfortunate drawback of allowing the information to get into the wrong hands through audio espionage.  Continue reading

Stay up-to-date on Thermolite's latest blog posts: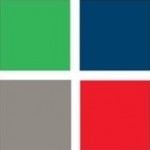 The Thermolite engineering staff is an innovative structural, energy modelling, and implementation team that works to create unique window systems alternatives to traditional replacement windows. Our systems protect against blasts, hurricanes, and sound, while being energy efficient and quick and easy to install. We serve a wide range of industry buildings including government, military, historical, schools and universities, financial, health care, hospitality, and offices. Contact us today to learn how we could update your building's window systems.