Installing blast mitigation products on windows is one of the best investments for a building in terms of safety. Flying glass and other building debris fragment causes approximately 70% of all serious injuries from a blast aftermath; therefore, a strong building structure does not sufficiently cover all the bases for blast protection unless it is paired with windows outfitted with some type of blast mitigation product.
One of the go-to products chosen for window protection is anti-blast film for windows, a pressure-sensitive adhesive used to prevent the glass from shattering upon a bomb blast.
Pros of blast window film:
Price – blast window film is simply a specialized adhesive so it is generally the cheapest option compared to other window frame installations since the windows themselves do not have to be replaced.
Quick installation – the protective film adheres to the outside of existing glass and requires very little installation time.
Cons of blast window film:
Limited shelf life – since blast window is installed on the outside of existing glass, it is exposed to UV radiation. After an extended period of time, around 10 to 15 years, the UV rays can deteriorate the film and decrease its ability to protect the glass from shattering upon the impact of a bomb blast.
No clear installation date – there is no standard to verifying the age of blast window film or when it was installed; therefore, unless impeccable records are kept, building owners will not know how old the film is or if it's still effective.
Not allowed under the Department of Defense Minimum Antiterrorism Standards for Buildings – buildings who must adhere to these standards are not permitted to use alternative window treatments, including blast window film, because of their short shelf life.
Alternative to Blast Film:
Installing interior curtainwall systems is generally a better use of renovation funds than applying window film. Thermolite Window Systems protect against blasts by with our patented compression release technology® which uses a flexible perimeter attachment that reduces the total load that is transferred to the perimeter anchorage and existing window frame.
This allows it to protect against blasts by absorbing the blast impulse and shifting the blast away from the structure, and results in minimal force being placed into the building and a significantly reduced risk of damages. Compression release technology® minimizes pressure throughout the entire window system because the blast load is transferred to the existing frame through our frame system.
It is the only window system with this technology available in the United States and is more affordable than replacement windows. Learn more about compression release technology®.
Other benefits to Thermolite's blast security windows include:
No steel structural reinforcement required
No replacement of exterior windows required
Quick installation time
Contact Thermolite today to find out why interior blast windows may be the better option for your building.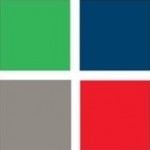 The Thermolite engineering staff is an innovative structural, energy modelling, and implementation team that works to create unique window systems alternatives to traditional replacement windows. Our systems protect against blasts, hurricanes, and sound, while being energy efficient and quick and easy to install. We serve a wide range of industry buildings including government, military, historical, schools and universities, financial, health care, hospitality, and offices. Contact us today to learn how we could update your building's window systems.