Thermolite has been working on a variety of interesting window installations this summer that shows the versatility that our interior window systems have to offer. Visual appeal is not often thought of as a main benefit of interior window systems, but they can provide a crisp, clean look that covers up outdated or deteriorating window frames.
Take a look at our photo gallery to view some of our top summer window installations from 2014:
Washington DC Office Building – Pictured is RetroWAL™ curtain wall interior window from Thermolite installed in an architectural corner design. It is expected to double or triple the performance of the preexisting glass.
Chantilly, VA – Security windows can be aesthetically pleasing as well as functional as these round windows demonstrate. Thermolite installed our blast window system on the interior of these round windows of this Chantilly, VA building.
Catholic University– Catholic University dates back to 1886, and Thermolite was able to improve the efficiency of the windows of the Washington DC based university, while maintaining the historical integrity of their appearance.
Fairfield Inn Hotel in Chicago, IL – The hospitality industry can especially benefit from interior window systems. Thermolite's sound control window system was installed to help increase guest comfort by significantly reducing the levels of sound from nearby Chicago traffic, while also modernizing the appearance of the worn window frames.
New Carrollton, MD – Thermolite worked to improve the energy performance of the New Carrollton Federal Building in MD.
Interior window systems are incredibly versatile – they can quickly and affordably improve a variety of issues, including sound control, poor energy performance, and security, while also following historical preservation guidelines and updating interior window frame appearance. Contact Thermolite today to learn how we can help you improve your building's performance.
Stay up-to-date on Thermolite's latest blog posts: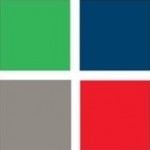 The Thermolite engineering staff is an innovative structural, energy modelling, and implementation team that works to create unique window systems alternatives to traditional replacement windows. Our systems protect against blasts, hurricanes, and sound, while being energy efficient and quick and easy to install. We serve a wide range of industry buildings including government, military, historical, schools and universities, financial, health care, hospitality, and offices. Contact us today to learn how we could update your building's window systems.