Measuring your existing windows:

Precise, accurate measurements make all the difference when installing a window system and ensure a good fit and easy installation.
Construction methods and building movement can change the size of a window opening from bottom to top and side to side. This can lead to slightly incorrect measurements and window failure if an incorrectly sized window is installed.
To eliminate the problem of inaccurate measurements,
windows are measured from three different spots both horizontally and vertically and carefully documented.
A floor plan is then created:
• Assigning each window a number so they can easily be identified,
• Built to the specific measurements
• Clearly labeled
Making installation a breeze whether you choose to have Thermolite or your own contractor for the installation process.
Stay up-to-date on Thermolite's latest blog posts: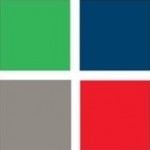 The Thermolite engineering staff is an innovative structural, energy modelling, and implementation team that works to create unique window systems alternatives to traditional replacement windows. Our systems protect against blasts, hurricanes, and sound, while being energy efficient and quick and easy to install. We serve a wide range of industry buildings including government, military, historical, schools and universities, financial, health care, hospitality, and offices. Contact us today to learn how we could update your building's window systems.