If all existing commercial building windows were replaced with triple pane windows, it would save around 1% of the total energy usage in the US, according to 2012 estimates from the US Energy Information Administration (EIA). Put into perspective, that is roughly equivalent to how much energy is used by 5.5 million homes. Unfortunately, replacing current low-performing single pane windows with triple glazing is a high-cost expenditure that isn't plausible for many building owners.
Window retrofit technology, in which glass and framing systems are installed on the interior of existing windows, has the potential to significantly reduce the energy consumption of commercial buildings in the same manner as triple glazing – without the need for total window replacement, according to a study from the Lawrence Berkeley National Laboratory (LBNL).
LBNL performed testing on a highly insulating window retrofit product (Hi-R panel) that was essentially a "next level" version of a storm window – but with double or triple layers of low-emissivity (low-e) coated glass instead of the traditional single pane. The retrofit product demonstrated that retrofit technology is not only credible, but an untapped potential of utilizing interior installation to improve thermal performance and air leakage to the levels of upgrading to a brand new triple glazed window system.
Key retrofit technology findings from LBNL window research:
• Reduces heating and cooling loads from 30-40% on buildings
• ROI is 10 years or less
• Cold climates have the highest potential for savings, along with older buildings with single pane glass.
Thermolite is continuing to pioneer retrofit technology with RetroWAL™, our interior window retrofit curtain wall system, that is available in three different product series which each offer a different amount of glazing performance. Our RetroWAL™ Silver Series is being tested by LBNL and results will be available soon, but is expected to perform on par with the referenced study. Our installation costs are less than the referenced LBNL study, which gives RetroWAL™ an even higher potential for cost savings and ROI.
As government agencies become more interested in researching how to make commercial buildings more energy efficiency, windows are increasingly becoming a topic of focus because they are one of the simplest renovations to perform. Retrofit technology is among the most affordable window upgrade options, while bringing big savings on energy costs. Contact Thermolite today for more information on how our RetroWAL™ interior retrofit window system can improve your building's energy performance.
Stay up-to-date on Thermolite's latest blog posts: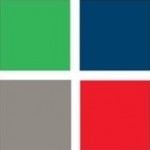 The Thermolite engineering staff is an innovative structural, energy modelling, and implementation team that works to create unique window systems alternatives to traditional replacement windows. Our systems protect against blasts, hurricanes, and sound, while being energy efficient and quick and easy to install. We serve a wide range of industry buildings including government, military, historical, schools and universities, financial, health care, hospitality, and offices. Contact us today to learn how we could update your building's window systems.
References:
Highly Insulating Window Panel Attachment Retrofit by Lawrence Berkeley National Laboratory – Windows and Envelope Materials Group