Improving air infiltration has often been a matter of "working around" air leakage with heating and air-conditioning system designs rather than fixing the source of the problem. Understandably so, as methods of building air tightness can be complicated or costly; however, avoidance is no longer a choice.
In May 2012, the US Army Corps of Engineers (USACE) released Engineering and Construction Bulletin No. 2012-16, with requirements for all Army building renovations aimed at reducing air leakage by increasing building air tightness at the building envelope.
What changes must be made to ensure Army buildings meet the USACE criteria for air infiltration?
A continuous airtight layer for the building envelope must be installed and demonstrate a performance of no more than 0.25 cfm/ft2 on air leakage tests.
Why are these standards necessary?
Air leakage can increase the energy that is needed to heat and cool a building. It is also a major factor in humidity control.
"Air leakage is the leading cause of moisture problems in exterior building enclosures" states the USACE and can lead to problems, including:
Mold
Excessive rain penetration
Increased heating and cooling costs
Reduced humidity control
Premature metal corrosion/wood rot
Higher outdoor noise levels
The USACE estimates that total building energy conservation could be increase between 5% and 45% depending on climate zone, just by reducing air leakage to their standards.
How can I make my Army construction project meet these requirements?
Install our Retrowal Interior Curtainwall System. This DIY system is placed on the inside of existing windows and allows you to easily seal any window seams – all at a fraction of the time and cost of replacement windows.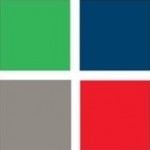 The Thermolite engineering staff is an innovative structural, energy modelling, and implementation team that works to create unique window systems alternatives to traditional replacement windows. Our systems protect against blasts, hurricanes, and sound, while being energy efficient and quick and easy to install. We serve a wide range of industry buildings including government, military, historical, schools and universities, financial, health care, hospitality, and offices. Contact us today to learn how we could update your building's window systems.
Stay up-to-date on Thermolite's latest posts: 

References:
http://www.wbdg.org/pdfs/usace_building_at.pdf