Energy efficiency upgrades for buildings have the potential to eliminate over $1.2 trillion in wasted energy costs by 2020 for an upfront investment of $520 billion, according to McKinsey & Company's report Unlocking Energy Efficiency in the US. Yet, even with the knowledge of the cost-saving benefits of energy efficiency initiatives, building owners and organizations often do not move forward with them. The main obstacle for building retrofit projects: funding.
In McGraw Hill's report, Business Case for Green and Energy Efficiency Upgrades, 77% of companies cited capital and/or operational budget as the biggest challenge to implementing energy efficiency upgrades. The concern over high upfront costs may be exacerbated by the fact that 85% of energy efficiency projects are funded through operating budgets or company profits, according to McGraw Hill. As the interest and demand rises for energy cost cutting measures, more options are becoming available for financing energy efficiency building improvements beyond self-funding:
Tax-Exempt Bonds
The government offers tax-exempt bonds for eligible energy efficiency retrofit projects, which can save on interest costs for bond debt payments. This is often among the most affordable financing options as the more favorable rates leave more capital available.
• Lower interest rates
• Long-term 100% financing (15-20 years)
• Available for public sector (healthcare, education, industrial development finance authorities)
Lease
A lease agreement allows for the use of energy efficiency equipment without owning it outright, while making fixed payments that are generally still less than the project cost-savings. Energy efficiency lease financing frees up capital, while still benefiting from reduction in energy expenses.
• 100% financing for terms from 5 to 10 years
• Fixed payments
• Risk falls on building owner if project performance results are less than estimated
Efficiency Services Agreement (ESA)
An ESA is a financing method in which there is no upfront cost, and payments are less than historical utility prices. The ESA provider handles the management of the energy costs, and then charges a service fee based upon the actual, verifiable units of energy that were saved.
• 100% financing for 5-10 years
• Payments are off-balance sheet because they are treated as operating expenses
• Provider assumes performance risk
Managed Energy Services Agreement (MESA)
A MESA is similar to an ESA, in that the provider assumes the responsibility for the management and performance of the energy efficiency upgrades to the building. The main difference is that a MESA provider sets a fixed payment based on historical utility costs, but pays the actual utility bill. This allows the provider to generate revenue by keeping the savings difference, and the building owner doesn't see any change in cash flow because they simply pay the MESA provider in lieu of their utility bill.
• 100% financing for 5-10 years
• Payments are off-balance sheet because they are treated as operating expenses
• Provider assumes performance risk
Property Assessed Clean Energy (PACE)
PACE financing is a government program that funds energy efficiency upgrades for buildings and allows repayment via a special assessment on the building's property taxes. The financing is secured via a lien on the actual property and is an obligation of the actual building, not the owner.
• 100% long-term financing for 15 to 20 years
• Fixed payments
• Not available in all states or areas – click here for PACE availability.
Even if financing is not a preferred or available choice, energy savings can still be realized with affordable, smaller-scale upgrades. Contrary to popular belief, not all energy efficiency projects have to involve deep energy retrofits to generate savings results. Improving window performance is a cost-effective way to reduce energy costs when extensive HVAC or building envelope renovations are not an option. Thermolite's interior window system installs on the interior of existing windows, and improves their thermal performance and reduces energy costs at around 20% on average – all without the need for replacing existing windows. Contact Thermolite today to learn more about our interior window systems.
Stay up-to-date on Thermolite's latest blog posts: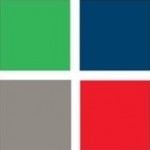 The Thermolite engineering staff is an innovative structural, energy modelling, and implementation team that works to create unique window systems alternatives to traditional replacement windows. Our systems protect against blasts, hurricanes, and sound, while being energy efficient and quick and easy to install. We serve a wide range of industry buildings including government, military, historical, schools and universities, financial, health care, hospitality, and offices. Contact us today to learn how we could update your building's window systems.
References:
http://www.edf.org/sites/default/files/11860_EnergyEfficiencyFinancingBarriersandOpportunities_July%202011.pdf
http://energybeat.aquicore.com/energy-efficiency-top-priority-list
http://www.mckinsey.com/client_service/electric_power_and_natural_gas/latest_thinking/unlocking_energy_efficiency_in_the_us_economy
http://energy.gov/sites/prod/files/2013/12/f5/business_case_for_energy_efficiency_retrofit_renovation_smr_2011.pdf
http://www4.eere.energy.gov/wip/solutioncenter/finance_guide/content/tax_exempt_bond_financing_nonprofit_organizations_and_industries