In 2012, the General Services Administration (GSA) set forth on a pioneer project to reduce energy consumption in 30 GSA buildings through deep energy retrofits (which refers to a project with over 50% savings) to fulfill the Obama administration's goal of cutting energy costs by over $2 billion over three years.
The GSA hired energy service company Ameresco, Inc. to create an energy saving plan for two Maryland federal buildings located in Silver Springs and Lanham. In the 1970s, Ameresco believed that just a 10-15% decrease in energy consumption was achievable; however, the energy savings for the two Maryland federal buildings are projected to achieve a 60% energy reduction in 2015 or around $2.5 million in savings in the first year alone.
In March 2014, construction began on one of the first GSA-buildings of the project: New Carrollton Federal Building in Lanham, MD. Some of the renovations that will improve the building's energy efficiency include:
LED lighting
On-site solar and geothermal installations
Solar canopies
Occupancy sensors
Interior windows
More details on the GSA Energy Savings Performance Contract projects.
Thermolite's interior retrofit window system will be utilized in the GSA energy saving projects for federal buildings. Our window systems attach to the interior of existing windows, which provides the necessary insulation that will lessen the need for extensive HVAC system use for temperature control without the cost-prohibitive nature of replacing existing windows with brand new windows.
The reduced air infiltration, as well as the improved thermal performance and solar heat gain control from Thermolite's interior windows are expected to result in a general 20-25% energy savings for the buildings with single pane glass.
Deep energy retrofits are not new to Thermolite. Back in 2002, we were part of another GSA building project with URS for the McNamara Federal Building that resulted in a 50% energy reduction, and included interior window retrofits and upgrades to HVAC systems. Thermolite's windows were a critical element of the McNamara project over a decade ago, just as they are for the Ameresco building projects in Silver Springs and Lanham today.
Thermolite provides a cost-effective solution for energy saving retrofit projects with our interior window systems. Our RetroWAL™ interior curtain wall retrofit system utilizes a window attachment lite to the interior of existing windows to reduce air infiltration and improve thermal performance up to the standards of triple glazing. Watch our RetroWAL™ video to learn more about how an interior curtain wall window system can reduce energy consumption and cost in large buildings.
Stay up-to-date on Thermolite's latest blog posts: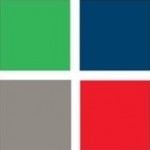 The Thermolite engineering staff is an innovative structural, energy modelling, and implementation team that works to create unique window systems alternatives to traditional replacement windows. Our systems protect against blasts, hurricanes, and sound, while being energy efficient and quick and easy to install. We serve a wide range of industry buildings including government, military, historical, schools and universities, financial, health care, hospitality, and offices. Contact us today to learn how we could update your building's window systems.
References:
http://www.gsa.gov/portal/mediaId/193155/fileName/Fact_Sheet_GSA_Deep_Retrofit_ESPC_NCFB_Ameresco.action