As concerns over energy consumption and climate change grow, policy makers continue to be called upon to make their buildings more green, such as through more environmentally friendly energy technologies and measures to reduce greenhouse gas emissions. In January of 2014, mayors from 10 U.S. cities, Atlanta, Boston, Chicago, Denver, Houston, Kansas City, Mo., Los Angeles, Orlando, Philadelphia, and Salt Lake City, took part in a benchmark pledge to reduce greenhouse-gas emissions from their buildings.
For policy makers for municipalities who strive to change their area's energy profile, they can weigh the cost effectiveness of their options with project research performed by McKinsey & Company, one of the most highly renowned consulting firms worldwide. McKinsey's 2007 research indicated that commercial building insulation should be addressed before all else in the quest to reduce greenhouse gas emissions.
The McKinsey Quarterly report "A Cost Curve for Greenhouse Gas Reduction" used projections for emission growth from the International Energy Agency (IEA) and the US Environmental Protection Agency (EPA), and then analyzed cost and return on investment of various methods to reduce or "abate" greenhouse emissions.
State of the art "green technology" was found to be among the least cost-effective methods for greenhouse gas abatement. Nearly three-quarters of the potential to abate greenhouse gas emissions was from "measures that are either independent of technology or rely on mature rather than new technologies", such as building insulation. The report found that the cost to implement these type of insulation measures is less than the cost to abate greenhouse.
McKinsey's Global Cost Curve for Greenhouse Gas Abatement
The above chart indicates the cost of various "green technologies" and their costs, and shows building insulation with a negative score – meaning that it would save more money than it would cost.
According to the report, "Improving the insulation of new [buildings], for example, would lower demand for energy to heat them and thus reduce emissions. Lower energy bills would more than compensate for the additional insulation costs."
With the plethora of green technology becoming available, why is such a seemingly basic building upgrade like building insulation by far a better investment? Typically green technologies focus on replacing the source of energy rather than reducing the demand.
Building insulation reduces heat gain or loss, which leads to less of a demand for energy to maintain the temperature of the building with heating, air conditioning, and ventilation (HVAC) systems.
With reduced demand, there is no need to find new cleaner ways to generate energy – instead, less is simply used.
Insulation also improves the overall lifespan of the building by decades by improving thermal performance and reducing air infiltration.
Buildings that are mainly glass may have limited options for insulation. Thermolite's interior window systems provide insulation for commercial buildings with glass curtain wall facades. We install glass with a low-e glazing on the interior of existing windows to provide insulation without the need for replacement windows. For commercial buildings with single pane, ¼ inch glazing that can't easily be retrofitted with new glass, Thermolite's window attachment lite™ can be installed to more than triple the insulation of the building.
With the installation of Thermolite's retrofit glass technology, buildings can reduce their energy use and greenhouse gas emissions by 20% – meaning that in certain instances, cities may be able to reach their greenhouse gas reduction objectives with insulating glass alone. Contact Thermolite today to learn more about the options we have for commercial building insulation to help reduce your building's energy demand.
Stay up-to-date on Thermolite's latest blog posts: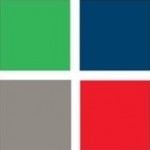 The Thermolite engineering staff is an innovative structural, energy modelling, and implementation team that works to create unique window systems alternatives to traditional replacement windows. Our systems protect against blasts, hurricanes, and sound, while being energy efficient and quick and easy to install. We serve a wide range of industry buildings including government, military, historical, schools and universities, financial, health care, hospitality, and offices. Contact us today to learn how we could update your building's window systems.
References: