The effects of the riots in Ferguson, Missouri have spread far beyond social issues – buildings in the riot zones that have been significantly damaged or destroyed may have long-lasting economic impacts for the town and surrounding areas. Building owners are seeing just how vulnerable their structures can be to unexpected circumstances that arise, and that it's not just high profile headquarters or businesses with valuable inventory that can be targeted – all community and public buildings are potentially at risk.
Upgrading doors and windows with ballistic materials is often the most commonly thought of solution for making a building more secure and providing forced entry and active shooter deterrence, but it can require an extensive and costly installation. All building owners should have the right to feel safe and secure knowing their employees and clientele, as well as the building itself, are protected from random acts of violence. This is precisely why Thermolite developed the forced entry and active shooter deterrence RetroWAL™ interior window system.
RetroWAL™ utilizes window lites reinforced with a laminated composite which attach to the inside of the existing window. This reinforces the glass of the windows so that they are unable to be broken in the event of a riot or other intrusion, which prevents anyone from entering the building through shattered windows. Reinforced windows provide valuable time in which to allow authorities to respond before intruders have the ability to inflict much damage or danger.
Other benefits of RetroWAL™ security window retrofits for forced entry and active shooter deterrence include:
• Price – the RetroWAL™ system is typically 75% less than window replacement for storefronts and entryways
• Time – RetroWAL™ installs quickly in less than an hour, versus the days required for standard ballistic window replacement. It can also be performed in off-hours to prevent losing business or inconveniencing clientele or employees.
Combining electronic surveillance, alarms, and a physical security retrofit system like RetroWAL™ provides peace-of-mind for building owners who are not necessarily at high-risk enough to facilitate an extensive security overhaul, but still wish to be protected in an affordable manner for worst case scenarios. Learn more about the RetroWAL™ security window retrofit system and how a small upfront investment could provide significant protection for your building – contact us today.
Stay up-to-date on Thermolite's latest blog posts: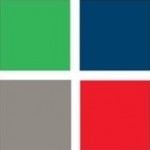 The Thermolite engineering staff is an innovative structural, energy modelling, and implementation team that works to create unique window systems alternatives to traditional replacement windows. Our systems protect against blasts, hurricanes, and sound, while being energy efficient and quick and easy to install. We serve a wide range of industry buildings including government, military, historical, schools and universities, financial, health care, hospitality, and offices. Contact us today to learn how we could update your building's window systems.