Thermolite has been a leading innovator in secondary interior window systems since 1979. Although our main focus is working with a variety of industries to improve their building performance through interior window retrofits, our services are not limited to the providing and installation of our window systems. Our overall goal is to make buildings as efficient as they can be, with as minimal expense as possible. This is why Thermolite provides additional services to eliminate the guesswork and help determine a building's precise needs in order to develop a customized solution:  Continue Reading
Stay up-to-date on Thermolite's latest blog posts: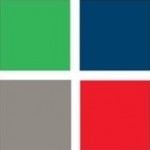 The Thermolite engineering
staff is an innovative structural, energy modelling, and implementation team that works to create unique window systems alternatives to traditional replacement windows. Our systems protect against blasts, hurricanes, and sound, while being energy efficient and quick and easy to install. We serve a wide range of industry buildings including government, military, historical, schools and universities, financial, health care, hospitality, and offices. Contact us today to learn how we could update your building's window systems.